Raymond J. Alderfer, MD
As a board-certified psychiatrist, I am a physician who specializes in assessing and treating mental disorders. My expertise is psychopharmacology which means I prescribe medications to treat mental disorders.
Many people benefit from a combination of psychopharmacology and psychotherapy. Since I offer limited supportive therapy, I can refer you to local therapists for more extensive psychotherapy because that is their specialty.
Psychopharmacology services include treatment of disorders such as depression, bipolar disorder, anxiety, panic disorder, obsessive-compulsive disorder, posttraumatic stress disorder, schizophrenia, and other major mental illness.
Persons with mental disorders can find wellness and lead fulfilling lives. My mission is to help you achieve these goals.
To make an appointment call 540-442-9900.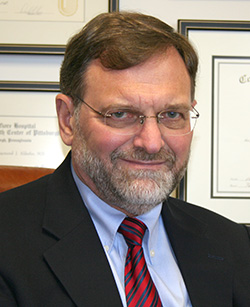 Raymond J. Alderfer, MD